Anonymous asked:
If you think whites should not be allowed into afropunk I think that blacks should not be allowed to listen to classical music
This is hilarious! Did you know that Black people have influenced classical music? Here are some (to name a few since I am about to go somewhere):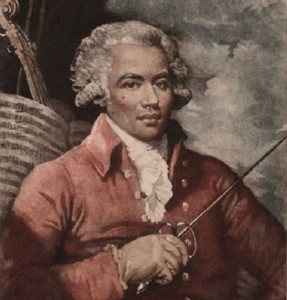 Chevalier de Saint Georges
Samuel Coleridge-Taylor 
ETC ETC
And this is opposite of white people joining Afropunk. What are they contributing to the cause to celebrate Blackness in a white supremacist world? Especially if they show up wearing matted locks they confuse with dreadlocks. N O T H I N G.
Y'all are whining about not being invited or wanted at a place such as Afropunk while we are being prosecuted, bullied, and murdered for simply being Black.
- Jess